Alumni board
For more than 80 years, the Wayne State University School of Social Work has challenged minds, led change and transformed lives in the heart of Detroit. With nearly 12,000 social work alumni across the United States working as champions for a better and more just society through clinical practice, public policy, community engagement initiatives and research endeavors, the Warrior Strong impact is far-reaching. 
As a graduate of Wayne State, you are automatically a member of the Alumni Association and there are no membership fees or annual dues. Alumni are welcome to participate in our recently launched mentorship program, and I encourage you update your contact information and follow us on Facebook and Twitter for the latest news and events.
We would love to hear from you. Please share your story and learn about the many ways you can make an impact — not only for current students, but fellow alumni and the community as well. If you are interested in participating further, please contact me at pmack@detroitexperiencefactory.org for information about becoming a Social Work Alumni Board member.
With gratitude,
Paul Hudson Mack, MSW '11
Alumni Board President
---
Board members
Aida-Kai Anderson, M.S.W. '13
Treasurer
Tresa Simmons '07, M.A. '11
Secretary
Mary Glass '15, '16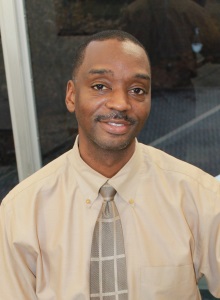 Brandon Ivory, M.S.W. '00
Amber Thomas '17
Diané Townsel '11