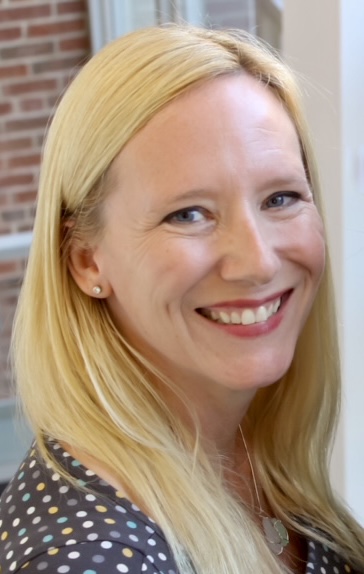 Poco Kernsmith
Professor and Doctoral Program Director
(313) 577-4437
Biography
Kernsmith is a Professor and the Social Work Doctoral Program Director. Her primary research interests include violence prevention, including sexual assault and coercion, intimate partner violence, stalking, and peer aggression. In particular, her interests include examining school-based approaches to prevent violence among youth, gender differences in perpetration, interventions with perpetrators, and long-term effects of trauma on children. Her recent work focuses on preventing violence perpetration among youth, with a particular focus on the role of social media and technology and policies to reduce violence. She has recently begun researching violent extremism, with a particular interest in hate-based violence based on race, ethnicity, gender, gender identity, or sexual orientation.
 Prior to receiving her Ph.D. from the University of California, Los Angeles, Kernsmith practiced social work with survivors of intimate partner and sexual violence. She has experience in crisis intervention, legal advocacy, community education, and interventions with children exposed to violence. Dr. Kernsmith has been involved with several community collaborations to address bail reform, the detection and prosecution of sexual assault, and community management of convicted sexual offenders.
Dr. Kernsmith teaches courses in research methods, violence prevention and intervention, and social work education. She has been involved in service to address curriculum and teaching across the university, including committees on general education, student evaluation of teaching, academic technology, and the advisory board to the Office for Teaching and Learning.
 Click here to view Curriculum Vitae
Degrees and Certifications
PhD, University of California, Los Angeles, School of Public Policy & Social Research, Department of Social Welfare
MSW, University of Michigan, Interpersonal Practice major, Community Organization minor
MPH, Wayne State University, Public Health Methods in Urban Health
BA, University of California, Santa Barbara, Psychology and Women's Studies
Teaching Interests
Social Work Education
Research Methods
Violence Prevention and Intervention
Areas of Expertise
 SUBSTANTIVE 
Violence prevention
Youth violence
Intimate partner violence
Sexual assault and coercion
Stalking
Violent offenders
Risk taking among youth and young adults
METHODS 
Quantitative survey research
Program evaluation
Qualitative interview research
Mixed methods
Policy analysis
Research Project
Supporting Healthy Adolescent Relationships and Environments (SHARE)
In collaboration with Dr. Joanne Smith-Darden, the SHARE Study was funded by the CDC for $1 million to explore the etiology of intimate partner violence, with further support from the Wayne State University Office for the Vice President of Research. This four-year longitudinal study examined modifiable risk and protective factors for perpetration of dating violence and stalking among adolescents. The research has identified school connectedness, parental engagement, hopefulness, and community involvement as important protective factors for preventing violent perpetration among youth.
Youth Empowerment Solutions for Healthy Relationships (YES-HR)
The results of the SHARE Study were used to develop a violence prevention intervention with adolescents. This research was funded by the CDC for a four-year, $1.8 million grant to implement and evaluate a school-based prevention approach for perpetration of teen dating and sexual violence. This project was developed in collaboration with Dr. Joanne Smith-Darden in the Michigan State University, School of Social Work and Dr. Marc Zimmerman at the University of Michigan, School of Public Health. The project is empirically evaluating the infusion of a youth-centered, empowerment-based curriculum into social studies courses for middle school students.
Electronic Dating Abuse: A longitudinal examination of precursors and sequalae
Using data collected from the SHARE Study, this project analyzes secondary data collected from middle schools and high schools in Southeast Michigan to examine the links between physical and electronic dating abuse, including correlates based on gender and gender role attitudes. Dr. Paul Fleming from the University of Michigan, School of Public Health, leads the research, funded by the NIH Eunice Kennedy Shriver National Institute of Child Health and Human Development (NICHD) and Dr. Kernsmith is a co-investigator. The research seeks to understand the trajectories of violent behavior in order to identify strategies and timing for prevention interventions.
Creating Protective Environments through School Policy Development                                                                                This research was funded by the CDC for a five-year, $2.25 million grant that will evaluate existing school policy to prevent and respond to youth violence and provide technical assistance to K-12 schools across Michigan to inform and improve policy implementation to prevent and respond to physical, sexual, emotional, and electronic violence and harassment among adolescent males and females. In partnership with Dr. Joanne Smith-Darden of the Michigan State University, School of Social Work and the Michigan Organization on Adolescent Sexual Health, Dr. Kernsmith will collaborate with K-12 schools to develop contextually-specific policies and strategies that effectively create protective environments for youth by reducing violence and responding to threats of violence, engage in trauma-informed responses to victims and observers of violence, and reduce exclusionary discipline strategies, such as suspensions and expulsions.
Office Location
5447 Woodward Avenue, Rm 289
Courses Taught
SW 6575 Violence Prevention and Intervention
SW 7820 Research Methods in Social Work I
SW 7830 Research Methods in Social Work II
SW 8570 Dynamics and Intervention in Family Violence
SW 9240 Social Work Education
SW 9410 Quantitative Research Methods in Social Work
SW 9430 Dissertation Seminar
Grand Challenges Project
Preventing Youth Sexual and Dating Violence

With $1.8 million dollars from the Centers for Disease Control and Prevention (CDC), Kernsmith and Associate Professor for Research Joanne Smith-Darden are working to develop, implement and evaluate a school-centered program to prevent sexual and dating violence perpetration among Detroit-area youth. With colleagues at the University of Michigan and the Michigan Department of Community Health Rape Prevention and Education Program, Kernsmith and Smith-Darden will introduce the program in three Metro Detroit middle schools and evaluate its efficacy against a control group of students. The program entails an adaptation of the evidence-based Youth Empowerment Solutions (YES) curriculum, through which youth are empowered to reduce violence in their communities and to work with adults to support their efforts. Offered one day a week as part of the yearlong social studies curriculum, YES-HR will involve a combination of classroom activities on issues such as respectful relationships, appropriate use of technology, gender role norms, and leadership and bystander interventions that culminate in an event to showcase the student-led projects to promote non-violence and healthy relationships.

A Voice for Flint Residents

For the public health community, an adequate response to the Flint water crisis requires not only the provision of a safe water supply and long-term health care and monitoring, but careful attention to residents' emotional and psychosocial responses. Because giving residents a role in the public health response is critical to this support, School of Social Work faculty have brought community engagement expertise to The Flint Area Community Health and Environment Partnership (FACHEP), a multidisciplinary group of institutions and individuals working to identify and reduce exposure to Legionella bacteria in Flint residences and institutions. Kernsmith, Associate Dean for Research Joanne Sobeck and Associate Professor for Research Joanne Smith-Darden are making sure that Flint residents who participate in FACHEP site testing feel heard and have help accessing solutions and resources to address their most pressing concerns. With funding from the Michigan Department of Health and Human Services (DHHS), Kernsmith, Sobeck and Smith- Darden developed a survey to be administered at the time of water collection to assess behavioral health needs and connect residents with needed services. Working in three-person teams, social work-trained community specialists have used the survey to conduct nearly 200 interviews with Flint-area residents. Recruitment and data collection are assisted by M.S.W. advisor Tamarie Willis and two M.S.W. student interns, who have received guidance from Lecturer Susan Lebold in identifying ways that health inequities are exacerbated by socially unjust actions. The study ended in December 2017 and investigators will present results to Flint residents, partners, agencies, and professional groups such as the Society for Social Work Research and the American Public Health Association. 
Effective Criminal Justice Policy

Kernsmith, Assistant Professor Erin Comartin and colleagues from Michigan State University and Oakland University are collaborating on a survey comparing men and women incarcerated for a sex crime by demographics, offense and victim characteristics, childhood adversity, and adult experiences with violent victimization and perpetration. Noting that sex offender treatment programs have historically been developed for men, the analysis should help to identify more effective treatments for women — particularly those whose offending is related to abusive relationships or past trauma — that can help to reduce recidivism after parole.