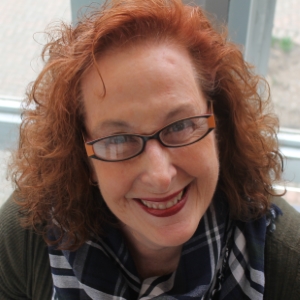 Joanne Smith-Darden
Associate Professor for Research
(313) 577-8805
Biography
Joanne Smith-Darden is an applied researcher and interdisciplinary scholar. Smith-Darden's research examines the interface between early relational maltreatment, attachment, and cognitive processing; particularly auditory and language processing. She has significant experience in conducting large community and school based studies that examine the impact of early relational trauma on future perpetration as well as physical, psychological, cognitive, and educational outcomes associated with the experience of trauma and/or violence. Recent research examines how context predicts school adjustment in at-risk children and youth relative to the ability to self-regulate and process information. Related work focuses on the evolution and prevention of teen dating violence; more recently, the role of technology and social media in understanding perpetration of teen dating violence.
 
Smith-Darden's work is driven by over thirty years of experience working with vulnerable populations. She holds degrees in special education, speech and language pathology, social work and developmental psychology and obtained an interdisciplinary doctorate in Social Work and Developmental Psychology at the University of Michigan, Ann Arbor in 2008. She has trained, practiced, consulted, and evaluated service delivery in a variety of settings including schools, educational cooperatives serving low-incidence handicaps, non-profit community agencies, rehabilitation facilities, hospitals, and the Michigan Bureau of Juvenile Justice.
 
Smith-Darden joined the Wayne State University School of Social Work in 2009 and is the school's first assistant professor of research and was promoted to associate professor of research in 2017. She teaches graduate level social work courses in Social Action Research and is the faculty advisor for the Student Mentors Applied Research Team (SMART) Learning Community. She is a member of the Merrill Palmer Skillman Institute's Children's Bridge Child Maltreatment group; a highly skilled group of academics interested in child development and maltreatment at WSU.
Click here to view Curriculum Vitae
Degrees and Certifications
Ph.D., Social Work and Developmental Psychology, University of Michigan, Ann Arbor
MS, Developmental Psychology, University of Michigan, Ann Arbor
M.S.W., University of Michigan, Ann Arbor
MHS, Communication Disorders, Governors State University, University Park, Illinois
B.S., Speech and Language Pathology, University of Oregon
Areas of Expertise
Target Population Expertise
At-risk children and youth

Perpetrators and victims of violence
Methods Expertise
Quantitative analysis

Qualitative analysis

Mixed methods analysis

Interviewing and focus groups

Narrative script assessment

Survey research
Substantive Area Expertise
The interface between early childhood relational trauma, attachment, and cognitive processing

Investigating and challenging current treatment models to address the complexity of neurology, attachment, childhood relational trauma, and development

Teen Dating Violence within the context of relational trauma

The role of technology in teen dating violence

Cognitive processing, emotional regulation, attachment, and history of maltreatment as predictors of school adjustment
Research Project
The Role of Technology in Abusive Relationship Behavior

In collaboration with Dr. Poco Kernsmith, this pilot research explores the attitudes and experiences of youth, their parents, and school personnel with technologically facilitated behaviors such as stalking, emotional abuse and coercive sexting. The goal of the project is to explore the etiology of youth intimate partner violence and sexual behavior in the context of social media and mobile technology and to develop education and prevention programs on healthy online and dating behavior.
Predictors of Children's School Adjustment
This study is conducted in collaboration with Dr. Chris Trentacosta, assistant professor of Clinical Psychology at Wayne State University. The study examines family contextual risk factors, self-regulation skills, and auditory processing skills as predictors of school adjustment during kindergarten and first grade among low-income children. The study was designed to examine the interplay of family contextual risk and children's self-regulation and auditory processing skills as predictors of academic achievement.
Community Context: Long-term Impact of Teen Dating Violence & Help-Seeking on Health Behavior

In collaboration with Dr. Arlene Weisz, Dr. Smith-Darden investigates research that links community contexts to the rates and effects of TDV. Dr. Weisz and Dr. Smith-Darden hypothesize that because of high levels of community stress and lower rates of help-seeking, adolescents from communities with higher levels of community violence will experience more TDV victimization and more deleterious effects from TDV, including effects on physical and mental health as well as on school performance.

For further details on other research, see Center for Social Work Research: http://research.socialwork.wayne.edu/index.php?option=com_content&view=article&id=1499&Itemid=206
Office Location
5447 Woodward Avenue, Rm 159
Grand Challenges Project
Empowering Medically Underserved Areas
Across Michigan, a health care workforce shortage has made access to quality health services a persistent problem. To address this work force shortage and its impacts, Wayne State University with HRSA funding established the Michigan Area Health Education Center (MI-AHEC) as part of the Area Health Education Centers (AHEC) Program, a federal initiative launched in 1972. The goal of MI-AHEC is to improve community health and strengthen Michigan's economy. This is done through a network of regional centers that foster pipeline programming to support students' interest in and preparation for health careers, support for community-based training, and targeted recruitment and retention efforts. The School of Social Work has taken a leadership role in the statewide community engagement effort through the contributions of Smith-Darden and Joanne Sobeck, associate dean for research. Given the complexity of serving rural and urban populations, Smith-Darden and Sobeck have partnered with four of the five regional centers to assess community readiness and capacity to discuss barriers to primary health care and explore strategies for engaging in dialogues with communities to find solutions. In addition to providing technological support, methodological and analytical consultation and training, data analysis, and other key forms of assistance, they have facilitated 12 community engagement events and shared insights from their work with the MI-AHEC at the 2017 Society for Social Work Research Conference in New Orleans. Learn more
Preventing Youth Sexual and Dating Violence
With $1.8 million dollars from the Centers for Disease Control and Prevention (CDC), Smith-Darden and Professor Poco Kernsmith are working to develop, implement and evaluate a school-centered program to prevent sexual and dating violence perpetration among Detroit-area youth. With colleagues at the University of Michigan and the Michigan Department of Community Health Rape Prevention and Education Program, Kernsmith and Smith-Darden will introduce the program in three Metro Detroit middle schools and evaluate its efficacy against a control group of students. The program entails an adaptation of the evidence-based Youth Empowerment Solutions (YES) curriculum, through which youth are empowered to reduce violence in their communities and to work with adults to support their efforts. Offered one day a week as part of the yearlong social studies curriculum, YES-HR will involve a combination of classroom activities on issues such as respectful relationships, appropriate use of technology, gender role norms, and leadership and bystander interventions that culminate in an event to showcase the student-led projects to promote non-violence and healthy relationships. Learn more
A Voice for Flint Residents
For the public health community, an adequate response to the Flint water crisis requires not only the provision of a safe water supply and long-term health care and monitoring, but careful attention to residents' emotional and psychosocial responses. Because giving residents a role in the public health response is critical to this support, School of Social Work faculty have brought community engagement expertise to The Flint Area Community Health and Environment Partnership (FACHEP), a multidisciplinary group of institutions and individuals working to identify and reduce exposure to Legionella bacteria in Flint residences and institutions. Smith-Darden, Associate Dean for Research Joanne Sobeck, and Professor Poco Kernsmith are making sure that Flint residents who participate in FACHEP site testing feel heard and have help accessing solutions and resources to address their most pressing concerns. With funding from the Michigan Department of Health and Human Services (DHHS), Smith-Darden, Sobeck and Kernsmith developed a survey to be administered at the time of water collection to assess behavioral health needs and connect residents with needed services. Working in three-person teams, social work-trained community specialists have used the survey to conduct nearly 200 interviews with Flint-area residents. Recruitment and data collection are assisted by M.S.W. advisor Tamarie Willis and two M.S.W. student interns, who have received guidance from Lecturer Susan Lebold in identifying ways that health inequities are exacerbated by socially unjust actions. The study ended in December 2017 and investigators will present results to Flint residents, partners, agencies, and professional groups such as the Society for Social Work Research and the American Public Health Association. Learn more