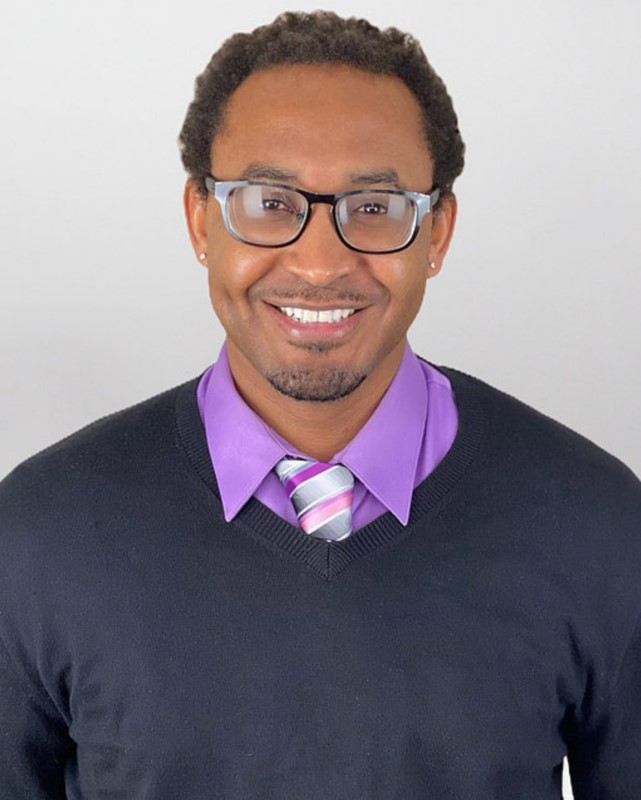 DeAngelo Johnson, Sr.
Project Coordinator, Center for Behavioral Health and Justice
Biography
DeAngelo Johnson received his Master of Social Work degree from Grand Valley State University. He has experience working at the Public Defenders' office in Muskegon County. There, he worked with individuals with mental health and substance misuse issues, advocating for alternate sentencing on their behalf. Similarly, he was an overdose prevention program coordinator for the Red Project in 2016- which is currently a community partner for the Center's OTE project. At the Red Project, he worked to establish their current Narcan program along with other community partners including the community mental health, Methadone clinic, and Muskegon County jail. Lastly, DeAngelo also worked as a substance abuse therapist at KPEP in Muskegon where he facilitated substance abuse treatment groups and conducted individual treatment sessions.
Responsibilities
 DeAngelo serves as a Project Coordinator for the Re-entry Initiative and the Michigan Re-entry Program (MI-REP) to ensure successful program implementation and evaluation. He serves as a primary liaison within counties navigating relationships between stakeholders, partners, and systems including community mental health, county jails, department of corrections, probation/parole, and peer supports. DeAngelo implements evaluation design and data collection including data collection processes, process mapping, identification of data points, collection methods, entry, and reporting.
Degrees and Certifications
 M.S.W., Grand Valley State University