Wayne State School of Social Work, College of Nursing receive $1.8 million to enhance Metro Detroit's mental health workforce
Wayne State's School of Social Work and College of Nursing received a four-year, $1.8 million grant from the federal government to increase and strengthen Southeast Michigan's mental health workforce.
Associate Social Work Professor Suzanne Brown and Assistant Nursing Professor (Clinical) Umeika Stephens were awarded the grant from the U.S. Health Resources & Services Administration (HRSA) to educate and train graduate social work and nursing students, their nursing preceptors, social work field education supervisors and faculty advisors, and community partners in integrated mental health care delivery. Areas of focus included mental health first aid, suicide intervention, and screening for substance misuse in primary care, mental health, and addiction treatment settings.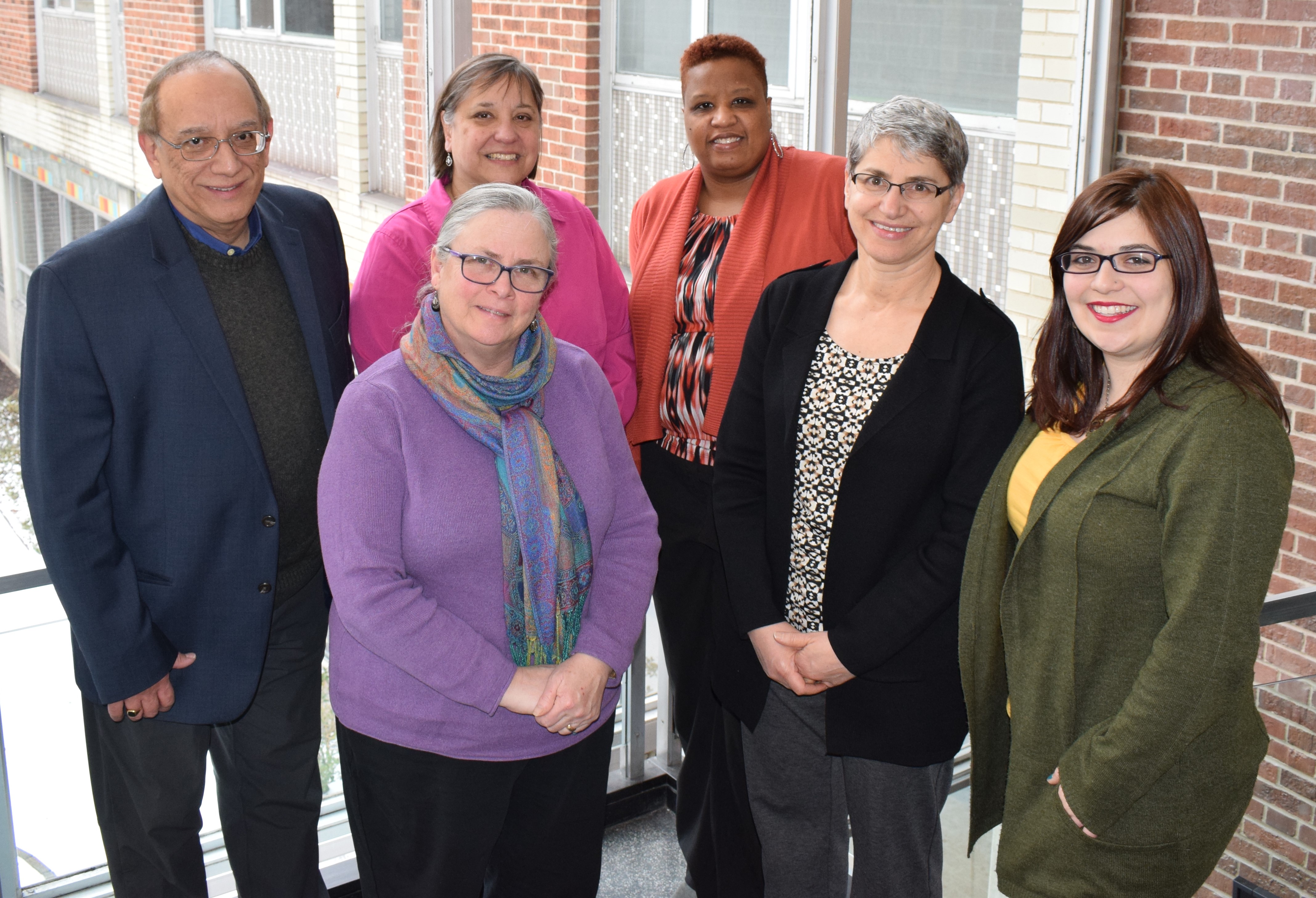 More than 17% of Southeast Michigan residents live in medically underserved communities. The Michigan Department of Community Health reports that Metro Detroit has 316 designated Health Professional Shortage Areas with insufficient mental health professionals (psychiatrists, psychologists, clinical social workers, psychiatric nurse practitioners, and marriage and family therapists) to meet the needs of the population. The City of Detroit, which is home to Wayne State University, accounts for 60% of these identified shortage areas.
The HRSA grant provides for the training of 19 social work and 10 nursing students each year for three years, all of whom will receive $10,000 toward the cost of their tuition. Through a competitive application process, students requested admission to the program and were selected for mental health-related field education at partnering sites, which included Children's Hospital of Michigan, City Integrated Health - Detroit (a Federally Qualified Health Center), Wayne State's Adult HIV/AIDS Program, and Henry Ford Health System. The program provides training in mental health practice four times a year to participating students and the faculty and field site staff who work directly with them, as well as any clinical staff at the partnering sites who wish to attend.
According to Brown, one of the initiative's key strengths is its interprofessional approach, which acknowledges the reciprocal relationship between mental and physical health and the importance of integrating medical and behavioral health care services.
"Cross-disciplinary training is critical to patient outcomes, especially because many people in need of mental health treatment will only ever contact the health care system through medical settings such as primary care offices or emergency departments," Brown said. "Training social workers and nurses together increases their ability to identify the full set of factors impacting the health of patients and to refer them to the most appropriate setting for care".
Brown said the grant also highlights the School of Social Work's commitment to improving quality of life for the Greater Detroit community.
"We see it as our responsibility to build capacity within organizations and agencies that serve the region," Brown said. "With this program, we are not only training the next generation of social workers and nurses to be competent, helpful, and effective mental health practitioners, we are improving services and access to services for residents".
"We are not only training the next generation of social workers and nurses to be competent, helpful, and effective mental health practitioners, we are improving services and access to services for residents" - Dr. Suzanne Brown
According to Stephens, "Nurse practitioners and social workers have a long history of working together in the front lines of healthcare to improve patient care and outcomes. This grant will allow us the opportunities to expand our students' clinical knowledge and skillset in addition to practicing inter-professional collaboration, which is needed in our current healthcare environment."
From Social Work, Brown and Stephens are joined in implementing the program by Director of Field Education Anwar Najor-Durack, Associate Professor Antonio González-Prendes, who is assisting with student recruitment and training, and Coordinator for Research Neva Nahan, who is conducting an evaluation of the program. From Nursing, Instructor (Clinical) Chontay Glenn is assisting with student recruitment and training.
This is the second federally funded workforce training initiative that Social Work and Nursing have embarked upon in the past two years. In 2015, they were awarded a three-year, $945,000 grant from the U.S. Substance Abuse and Mental Health Services Administration to train undergraduate and graduate students and local health care providers in Screening, Brief Intervention, and Referral to Treatment (SBIRT) – a method of identifying and addressing problematic substance use among patients in primary care settings. More than 175 social work and 240 nursing students have received SBIRT training to date through that collaboration.
This is also Social Work's second major workforce enhancement project in three years. The school is partnering with the Michigan Department of Human Services on a federally funded project to enhance the state's child welfare services. In 2014, the school received a five-year, $730,000 grant from the National Child Welfare Workforce to place M.S.W. students in child welfare-related field sites and to provide continuing education to child welfare workers in Wayne County.