Wayne State Social Work announces 2020 BSW and MSW Students of the Year
The Wayne State University School of Social Work is proud to announce the 2020 BSW and MSW Students of the Year, Farhana Aktar (MSW) and Daniel O'Connor (BSW).
Annually, one BSW and one MSW student are nominated to receive the NASW-Michigan Social Work Student of the Year Award from each Michigan area university. Students are nominated by the Warrior Community and selected based on their demonstrated leadership qualities, contribution to the positive image of our social work program, commitment to political and community activities, academic performance, and the degree to which the student represents professional social work ethics. Recipients of the awards are recognized by their home university and the NASW-MI chapter.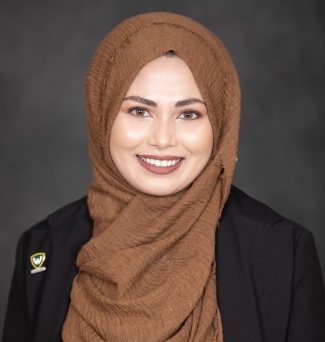 Farhana Aktar is in the advanced year of the MSW program and has been very active in School and University life. Farhana ran for student senate and was officially elected to serve as our School of Social Work representative and Director of Governmental Affairs. Her campaign included four platforms: 1) improve the internship experience; 2) create flexible class schedules for all; 3) facilitate better student faculty communication; and 4) advocate for more licensing training. Farhana has shown her passion, drive and initiative to get things done throughout her time at Wayne. She has reached out to various staff and faculty to ensure her objectives are realized and to advocate for the collective good.


Daniel O'Connor was a senior in the BSW program at WSU and died suddenly January 3, 2020, one semester away from completing his degree. He is survived by his wife, Susan, and two daughters. His sudden death was a shock to both his biological family and WSU Social Work family. Dan's presence, leadership and support has been sorely missed by his fellow student colleagues. Prior to entering the BSW program, Dan enlisted in the U.S. Army in 2005 and served two tours in Iraq. He was injured in Baghdad on a security patrol and endured the death of five fellow soldiers due to a suicide bomber. He persevered and entered the BSW program with the intention of helping others. He was a leader among his classmates and supported those who struggled and encouraged initiative and success - reminding others and demonstrating via his actions the importance of social work practice to help those in need.