Poco Kernsmith and Shantalea Johns named fellows of the Wayne State Academic Leadership Academy
Following a competitive application process, Professor Poco Kernsmith and Academic Services Officer III and Part-time Faculty member Shantalea Johns of the Wayne State University School of Social Work, have been named fellows of Wayne State Academic Leadership Academy (ALA).
Created by Provost Keith Whitfield and Annmarie Cano, Associate Provost for Faculty Development and Faculty Success, the ALA is part of Wayne State's pledge to support the professional growth and success of its faculty and staff. Twenty-six Warriors make up the ALA inaugural fellows group and each has committed to developing a project to improve a facet of campus life, participate in a leadership retreat, attend monthly seminars, and participate in assessments, coaching and mentorship meetings.
Kernsmith's ALA project focuses on the Social Work Doctoral Program and will entail a systematic needs assessment of the PhD curriculum, coordination of informed strategic program planning, and development of a proposal for curriculum revision. Kernsmith will be gathering input from fellow faculty, alumni, current students and former enrollees of the program as part of the process. Kernsmith's primary research interests include violence prevention, including sexual assault and coercion, dating and domestic violence, peer aggression, and stalking. In particular, she examines gender differences in perpetration, interventions with perpetrators, long-term effects of trauma on children, and prevention of violence and abuse. Prior to receiving her Ph.D. from the University of California, Los Angeles, Kernsmith practiced social work with survivors of intimate partner and sexual violence and is currently involved with several community collaborations to address the detection and prosecution of sexual assault, and community management of convicted sexual offenders. She has been involved in service to address curriculum and teaching across the university, including committees on general education, student evaluation of teaching, academic technology, and the advisory board to the WSU Office for Teaching and Learning.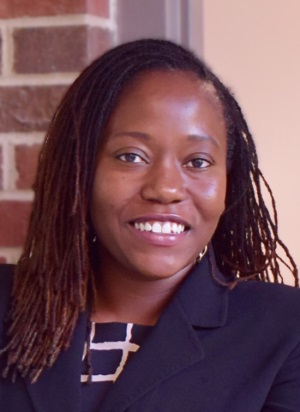 John's seeks to develop a mental health awareness toolkit that supports mental health and wellness on campus. The toolkit will offer recommendations and resources for faculty and academic staff who want to recognize, respond, and support students with mental health concerns. John's project will include the creation of a short film that presents case studies of potentially difficult mental health situations and possible responses by faculty and academic staff. Johns is currently a doctoral student in the Wayne State College of Education and her research seeks to understand the impact of mental illness on student persistence and retention. Johns presents on best practices in academic advising and student support services to national and international audiences and provides behavioral health awareness seminars and trainings to local community organizations in Detroit. In 2016 Johns was named an Emerging Leader by the Global Community for Academic Advisors and in 2018 was the recipient of the WSU Outstanding Contributor Award. Johns has served on committees addressing social entrepreneurship, anti-stigma, suicide prevention, advising and academic staff professional development.