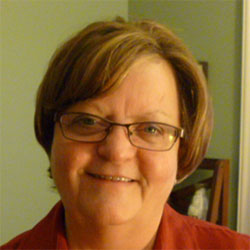 Kristine Miranne Ph.D.
Middle name
B.
Biography
Kristine Miranne currently serves as Director of Research, Analysis and Monitoring for Doing Development Differently in Detroit (D4), a diverse coalition of representatives from community, environmental, faith and organized labor organizations united to strengthen metro Detroit through meaningful community engagement in the creation of sustainable win-win economic development strategies and public policy. She was executive director of the Southwest Detroit Development Collaborative from 2007 - 2012 and director of the Skillman Center for Children from 1999 - 2007.
Miranne has taught at Dillard University, University of New Orleans, University of Kentucky, and Wayne State University.

Degrees and Certifications
Ph.D., Urban Studies, University of New Orleans
M.U.R.P., Urban and Regional Planning, University of New Orleans
B.A., Anthropology, University of Illinois, Champaign-Urbana
Teaching Interests
Areas of Expertise
Urban social policy, primarily issues impacting women and children
Urban studies, intersection of race, gender and geography