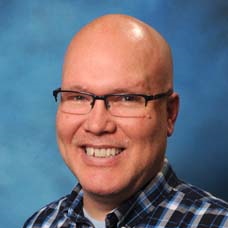 Mark McMillan
Biography
Mark McMillan received his BSW from Eastern Michigan University and his MSW from the advanced program from Wayne State University. Mark has been a Licensed Master Social Worker (LMSW), and a Certified Advanced Alcohol & Drug Counselor (CAADC) for over seven years.
In October 2020, Mark opened McMillan Behavioral Health and Addiction Services, a private psychotherapy practice located in Metro Detroit, that specializes in addiction and behavior disorder treatment in the LGBTQIA+ communities. Mark also holds a certification in Trauma Informed Care from the Michigan State University School of Social Work continuing education program. Professionally, Mark is a trained facilitator in a variety of professional topics, including ethics, implicit bias, and cultural humility, specifically speaking to the barriers inherent to oppressed and stigmatized populations, like the LGBTQIA+ communities and obtaining relevant and culturally competent addiction disorder treatment. Mark also facilitates a therapy group for men who have been sexually abused as children. Mark is also associated with the Wayne State University School of Social Work as a part-time faculty member.
In addition to his clinical and professional experience, Mark is also on the Board of Directors for the National Association of LGBT Addiction Professionals (NALGAP), where he holds the position of Vice-President. The NALGAP mission is dedicated to the prevention and treatment of alcoholism, substance abuse, and other addictions in lesbian, gay, bisexual, transgender, and queer communities.
McMillan joined Wayne State as a part time teacher in 2022.
Degrees and Certifications
BSW Eastern Michigan University
MSW Wayne State University
Certified Advanced Alcohol and Drug Counselor, State of Michigan
Teaching Interests
Clinical Assessment for Social Workers
Courses taught by Mark McMillan
Winter Term 2024 (future)
Fall Term 2023 (current)
Winter Term 2023
Fall Term 2022