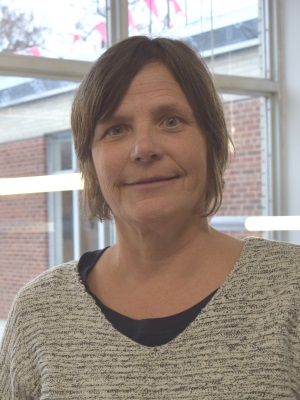 Karin Ahbel-Rappe
Biography
Ahbel-Rappe is a part-time faculty member at the Wayne State School of Social Work, and a clinical social worker in independent psychotherapy practice.
A clinician for over thirty years, she started out practicing in a community mental health center, and then moved into independent practice. She likes to say that "it's hard being a person", and works with adults of all ages to address and ameliorate the range of things that are challenging about human life.
Ahbel-Rappe has taught at the Michigan Council for Psychoanalysis and Psychotherapy, where she was certified as a psychoanalyst in 2004. In 2015, she joined the part-time faculty of the Wayne State School of Social Work. She loves helping classrooms form into collaborative learning groups, and helping students discover and integrate psychodynamic ideas and develop practice skills.
Ahbel-Rappe has published a number of articles and book reviews in psychoanalytic publications.
Degrees and Certifications
B.A., Earlham College
Ph.D.,Vanderbilt University
MSSW, University of Tennessee College of Social Work, Nashville
Certification as a psychoanalyst, Michigan Council for Psychoanalysis and Psychotherapy
Licensed Clinical Social Worker, State of Michigan
Areas of Expertise
 Psychodynamic theory and practice
Courses taught by Karin Ahbel-Rappe
Winter Term 2022
Fall Term 2021