Disability Justice Series
For 86 years the Wayne State University School of Social Work has invested in, and committed to, the rights of those with physical, cognitive and emotional disabilities. As an urban school located in the heart of Detroit, we have worked hand-in-hand with our neighbors to build a just community for all, however, there is still work to be done. Society's conception of disability is far too limited and disability is no longer understood to be a deficiency, something to be fixed, tolerated, pitied or special. But rather disability is understood to be an identity, a culture, a movement -- a movement that challenges all of us to grapple and expand our notion of what it means to be "human". The emergence of disability pride is fueling the disability justice movement and as social workers, we must join in the disability community in dismantling the stigma and advance the movement for ALL. In the words of Dr. Martin Luther King, Jr. "Injustice anywhere is a threat to justice everywhere." 
This academic year we are proud to host an open, honest and powerful three-part series focused on disability justice. The series will allow us to take an in-depth look at the student disability experience, hear lessons from world-renowned disability justice advocate Judith Heumann and explore the disability justice climate in our own backyard of Detroit. We hope participants leave the series with tangible ways in which they can advocate for a just society and empower social change in their communities. 
Series details:
To provide accessibility for all, this series will be held virtually. Each event will host an American Sign Language interpreter and provide the option for captioning. Details and RSVP's links for each event are listed below. 
Disability Justice Series flyer
---
Event #1: Demystifying Disability: The Student Perspective
Thursday, October 7, 2021 
3:30 - 5:00 pm EST
Zoom 
Join the WSU Social Work Student Alliance (SWSA) as we initiate important conversations focused on the student disability perspective. The term "disability" covers physical disabilities, mental health, intellectual, learning, physical, and other types of disabilities. This event will feature clips from the Academy Award Nominee for best documentary Crip Camp: A Disability Revolution. Participants are encouraged to view the film before the event to better understand the film's illustrative examples of disability justice. Crip Camp is available to view in full for free via the Netflix YouTube channel. This event will also include powerful student testimony on the experience of living with a disability, provide tips for students on how to receive academic accommodations, discuss supports for those with disabilities to engage in healthy and safe relationships, and include a roundtable discussion providing takeaways for what social workers can do to advance disability justice. 
We request that attendees submit questions for the Q&A portion of the event via the RSVP form. This event will host an American Sign Language interpreter and provide the option for captioning via Zoom.
The event will feature the following speakers:
Damon Creighton Jr., is a current BSW student, the vice president of the WSU Association of Black Social Workers (ABSW) and a Social Work Peer Support (SWPS) peer mentor. He is also the vice-president of The Brotherhood, a WSU student organization aimed at providing academic, social, and emotional support to African American males in higher education.
Susan Rogers, LMSW, ACSW, is a former school social worker, and has had a counseling practice for the past 13 years, Parare Counseling and Consulting, PLC. Rogers primarily works with people with disabilities such as Intellectual and Developmental Disabilities and supports people to engage in healthy and safe relationships and lifestyles with a reduction of vulnerability. Rogers frequently presents on the topic of health and sexuality for people with disabilities and consults with individuals involved with the criminal justice system.
Ryan Wiseman is a Student Disability Specialist with Student Disability Services at Wayne State University. He specializes in providing access to deaf and hard of hearing students as well as autistic individuals. Wiseman is committed to educating students, staff, and faculty that disability is not a deficiency, but a tax placed on diverse bodies and minds to exist in a world not built with them in mind. You can find Wiseman on the first floor of the Undergraduate Library (through the quiet area) or reach him at jwiseman@wayne.edu. 
---
Event #2: Disaiblity Justice Fireside Chat with Judith Heumann
Thursday, October 21, 2021
3 - 5 pm EST
wayne.edu/live
Judith (Judy) Heumann is an internationally recognized leader in the disability rights community. She has revolutionized disability legislation, fought social stigma, and been an integral part of cultivating an active disability community in the United States and around the world. From local communities to the global stage, Heumann seeks to empower disabled people to demand their own rights and inclusion. This intimate fireside discussion will explore Heumann's feelings as a young woman of 18 years and her courage to launch a journey of activism, the link between the disability justice and civil rights justice movement, the disability justice movement connection with the Black Panthers, the importance of inclusive laws and much more. This event will also feature clips from the award-winning documentary film, Crip Camp: A Disability Revolution. 
We request that attendees submit questions for the Q&A portion of the event via the RSVP form. This event will host an American Sign Language interpreter and provide live captioning.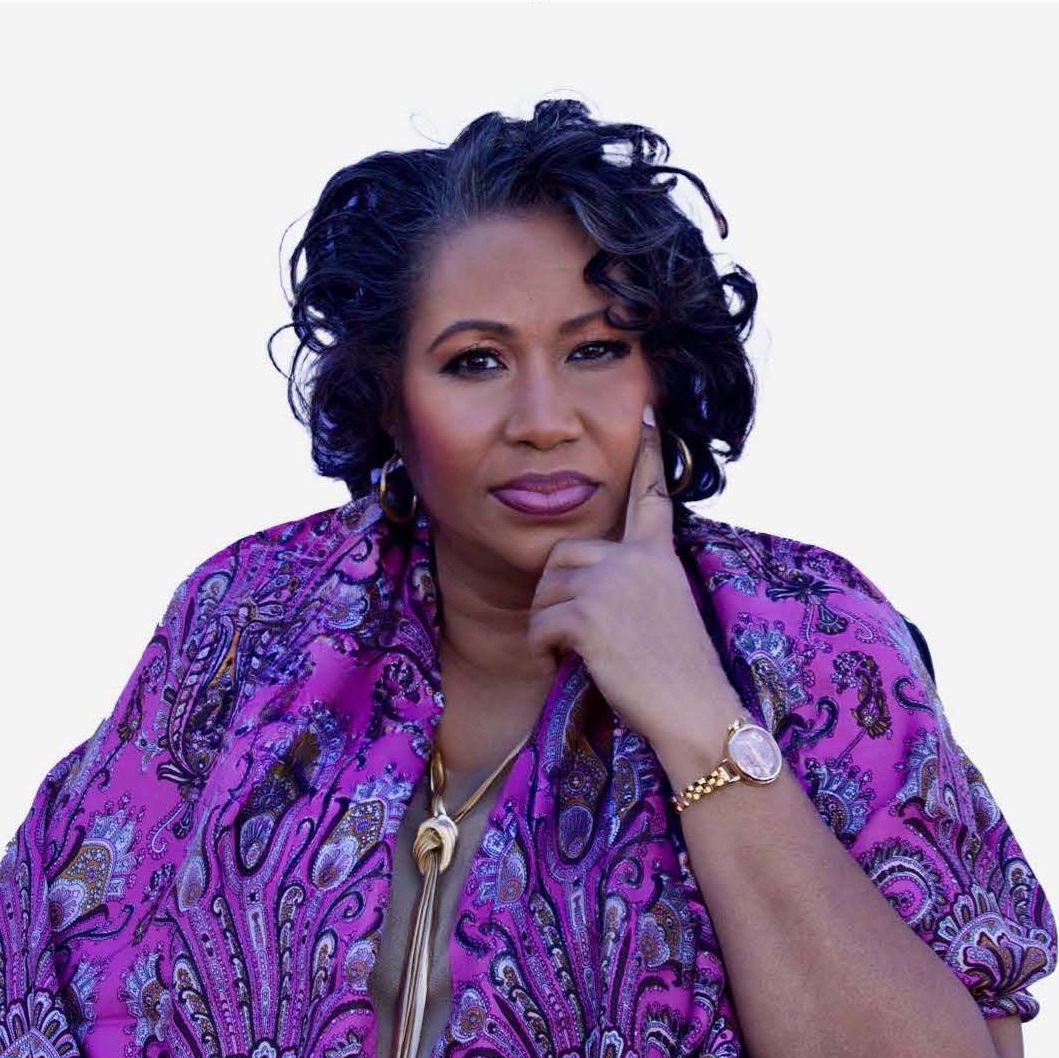 Lisa Franklin is the CEO and founder of Warriors on Wheels of Metropolitan Detroit (formerly Women on Wheels), a 501c3 non-profit organization that advocates quality services for the disabled and elderly. In 1996, Lisa survived a horrific car accident caused by a drunk driver and as she started to heal from her injuries she saw firsthand the difficulty of receiving services and the barriers experienced by wheelchair users. Believing that this was her God-given purpose, in 2008 Lisa founded WOW to assist wheelchair users in need of supportive services and accommodations for a barrier-free society. Franklin has continued her work on the front lines accepting leadership roles and board memberships to work closely with agencies to improve the quality of life for disabled persons. Franklin will serve as the facilitator for the discussion with Judith Heumann.
Kathryn Wright is pursuing a Doctoral Degree in Wayne State School of Social Work and Anthropology (SWAN) and recently created the Ableism in Social Work: Making your practice more accessible online CE workshop. She focuses on intellectual and developmental disability with an emphasis on how individuals with disability navigate the educational system. Wright is interested in how academic fields and fields of practice, such as anthropology, social sciences, education, social work, and policy-making define disability; alternative definitions of disability springing from disabled individuals and communities, and the role of social engagement in extending or limiting personhood. Wrights is also interested in macro social work practice, policy advocacy, and engaged anthropology. Wright will serve as the co-facilitator with Franklin for the Q&A discussion with Judith Heumann.
This event is brought to you in part by support from the following sponsors: Detroit Disability Power, WSU College of Education, WSU College of Liberal Arts and Sciences, WSU Michigan Developmental Disabilities Institute, WSU Law School, WSU Office of Diversity and Inclusion, WSU School of Medicine and WSU School of Social Work Edith Harris Lecture Endowment. 
---
Event #3: The Detroit Disability Justice Movement
Thursday, March 24, 2022
3 - 5 pm EST
wayne.edu/live
Purchase 2 social work CE's for $10
This interactive discussion will explore the disability justice movement in our own backyard. Local panelists will discuss the history of the disability justice movement in Detroit, where we are at now and where we need to go. Attendees will hear ways in which they can advocate for disability justice at the individual micro and macro policy level in their community.
We will request that attendees RSVP for the Zoom link and to submit questions for the Q&A portion of the event. This event will host an American Sign Language interpreter and provide captioning via wayne.edu/live.
Owólabi Aboyade is the Coordinator of Community Care Circles with Detroit Disability Power and a multidimensional cultural worker, from Detroit (Will See). He is a co-founder of Relentless Bodies, a Detroit-based creative disability and healing justice collective. He has been negotiating kidney failure since 1990. His leadership style emphasizes facilitation, creativity and spiritual growth. He brings 20 years of cultural facilitation and organization practice against modes of colonization, making soundtracks of resistance that touch mind, body, and spirit. He is the voice of justice anthems such as "Day 2 Day Struggle" "Take tha House Back" and "Water Power". 
Hala Alazzawi serves as the as the Gender and Religion Initiatives Coordinator at the Michigan Disability Rights Coalition. She has a bachelor's degree in Sociology and Women and Gender Studies along with a minor and certificate in Arab American Studies from the University of Michigan-Dearborn. As an Arab American woman with a disability myself, she has focused her advocacy work on exploring the intersections of race, disability and gender. Currently, she is pursuing an MSW at the University of Michigan's School of Social Work.
Tameka Citchen-Spruce has been advocating for over 15 years for access to affordable and accessible housing, fighting against voting oppression towards people with disabilities, racial and gender injustices, and health equity. She has a strong passion for disability advocacy and media and graduated with a bachelor's degree in Journalism from Oakland University. Her short film, Justifiable Homicide, has been nominated and won an award and her My Girl Story documentary has been selected for film festivals. In 2008 she formed Women Empower Inc, to empower women with disabilities to live their best lives. Citchen-Spruce works as a community organizer for Warriors on Wheels of Metro Detroit, as a facilitator for Michigan Disability Rights Coalition, and as a Program Assistant and chairperson of the Inclusive Health Committee for Beaumont Health, Healthy Dearborn.
Sharon Milberger, Sc.D. has a deep commitment to contributing to the development of inclusive communities and quality of life for people with intellectual/developmental disabilities and their families. As the Director of the Michigan Developmental Disabilities Institute (MI-DDI) Michigan's University Center for Excellence in Developmental Disabilities Education, Research, and Service (UCEDD), Milberger is responsible for statewide education, community support, research, and dissemination programs. Milberger is committed to promoting diversity and cultural competency. Milberger will serve as the facilitator for this discussion.
This event is brought to you in part by support from the Edith Harris Endowed Memorial Lecture and the Wayne State University School of Social Work. 
Resources
---
Ableism in Social Work
The WSU Office of Continuing Education has recently launched a new online CE workshop, Ableism in Social Work: Making your practice more accessible that may be of interest to attendees of the Disability Justice Series. In this online session, Kathryn Wright, MA, MSW suggests ways that social workers can work in solidarity with people with disabilities, including ideas for how to make your practice accessible and welcoming to people with disabilities. Participants receive 1 CE for a cost of $15.
---
Maryann Mahaffey Legacy Campaign
Maryann Mahaffey empowered social change in Detroit as a social worker, author, educator, civil rights activist, volunteer and political leader. For nearly 60 years at the local, state, national and international levels, Mahaffey put into action her deep commitment to solving critical social issues. Holding steadfast in her ideals, she supported the most vulnerable of our citizens and advocated for equal rights as Detroit City Council president for 12 years and as a council member for 32 years. 
Mahaffey worked closely with the disability justice community in Detroit to achieve equal rights and access for all. We are proud to partner with the Walter P. Reuther Library to develop a digital exhibit of the Maryann Mahaffey papers, which explore her youth and work as a leading community advocate. Additional details on the exhibit will be coming soon.
To memorialize and honor the impact Mahaffey had on Detroit, its residents and the social work profession, we have launched the Maryann Mahaffey Legacy Campaign. We're raising funds to honor and memorialize the impact Mahaffey made in the civil rights community and beyond.