Force for Change: Standout School of Social Work student and instructor receives prestigious fellowship in Washington, DC
Soon-to-be Wayne State University School of Social Work Doctoral Program graduate Tamarie Willis is no stranger to adversity. Born in Jamaica, she immigrated to the United States at the age of 10.
"It was a hard adjustment living in the U.S. Life here was not easy," said Willis.
She decided to pursue social work so she could advocate for marginalized and oppressed populations. "I am a Black, immigrant woman. I saw the profession as a champion of people like me."
Willis set her sights on Wayne State University (WSU) and fell in love with its culture and high energy. "It was so diverse, and my professors were brilliant! I was getting a very hands-on, real life social work education at a research-intensive institution; it was a win-win."
While pursuing her bachelor's and master's at WSU, Willis worked several jobs, including a midnight shift at a plastics factory. She also worked part-time as a student research assistant at the Center for Social Work Research working with faculty and community organizations on Detroit area research projects. Often not sleeping for days at a time, she told herself someday it would all pay off. "I had a picture of what I hoped my life would be, but I knew hoping alone would not make it happen."
Willis makes an impact on students and families
Willis enjoyed mentoring students as an academic advisor and social work instructor at both WSU and Concordia University and was struck by their passion to make a difference in the world.
"As an advisor, my favorite part of the job was signing off on the degrees. I was so happy that I was there with them at the beginning and able to see them through to the end."
Willis also served in key roles at the Center for Behavioral Health and Justice (CBHJ) as Program Coordinator for the Michigan Reentry Program and Manager of Reentry Projects.
"My small role in the larger CBHJ mission is often life or death for those enrolled in the one of the programs I manage. Reentry is such a pivotal intercept in the criminal legal continuum. I know many people have a lot of ideas of those who are incarcerated. But most folks who are incarcerated want the same things we all do."
Her research at CBHJ resulted in a congressional briefing in Washington D.C. and the drafting of two federal bills aimed at increasing visitation between incarcerated parents and their children, bills she intends to track when she moves to the Capitol to take on her newest role as federal policy fellow at the Office of Federal Planning, Research and Evaluation (OPRE). OPRE, a federal agency within the Administration for Children and Families, provides scientific consultation for programs that focus on children and youth, and performs the research necessary to improve public policies. At OPRE, Willis will be working on national evaluations to examine variations in public policies, the development and administration of federal grants, and the development of research designs for studying underserved populations. While the fellowship is only for one year, she has the option to extend to a second year.
While at WSU over the past 10 years, Willis has earned a Master of Social Work in Community, Policy, and Leadership; a Bachelor of Social Work; minors in Criminal Justice and Statistics; and will soon add a Doctor of Philosophy in Social Work to her resume. She has also authored peer-reviewed publications, worked on several research grants, and served on many advisory boards and committees. She's been recognized numerous times for her contributions to the community and social work organizations. Social Work Associate Dean for Research and Professor Richard J. Smith, noted Willis was instrumental in tripling the enrollment in the Innovation in Community Leadership and Policy concentration of the MSW program.
Willis credits Social Work Associate Professor and Data Director of the Center for Behavioral Health and Justice Erin Comartin and former WSU Social Work faculty member Angelique Day as her biggest influences and mentors. "They both saw potential in me and pushed me towards it."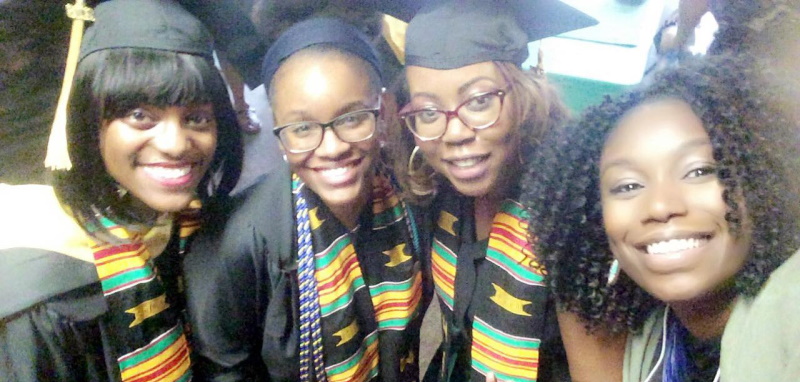 Mentors call her 'a force for change' and 'a tireless advocate and leader'
Comartin worked with Willis at the CBHJ, served as her academic advisor and dissertation chair, and had her as a student in her statistics class. "(I admire) her desire to bring about real-world change for children of incarcerated parents impacted by the child welfare system. Her depth of knowledge about these two siloed systems is immense, and when you combine that with her passion and advocacy skills, she is a real force for change! She will have great success in her fellowship and beyond," Comartin said.
Day, now an associate professor at the University of Washington School of Social Work, recalls working with Willis when she interned at Transition to Independence, a college access and retention program for foster youth attending WSU currently known as C.H.A.M.P.S. "Tamarie ran a focus group for me, and those ideas kicked off the program's food pantry. She is a tireless advocate who sees a vision and makes it reality. I am overjoyed to see her take on this fellowship at OPRE. She is going to change the stars for many more foster care youth. I am so proud of the leader she has become."
In her spare time, Willis loves to cook, travel, and catch the late show after a hard day's work. And despite recurring negative and overwhelming news every day, she remains an optimist.
"I am a realist, grounded in optimism. It is possible to acknowledge things as they are, but without optimism, it is impossible to garner the courage necessary to change it."
---
Author: Laura Hipshire, laurahipshire@wayne.edu