Welcome from the Dean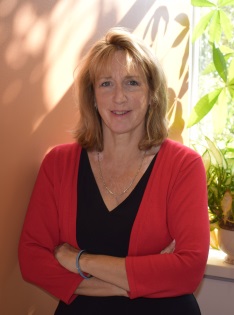 Welcome to the Wayne State University School of Social Work. Our urban campus, in the heart of Detroit's Midtown neighborhood, reflects the excitement of the rejuvenation that is all around us. The School of Social Work's new location and renovated building is adjacent to the world renowned Detroit Institute of Arts, the Detroit Historical Museum and the main location of the Detroit Public Library not to mention wonderful restaurants! 
We are committed to our students and the communities from which they come be it around the block or across the globe! For over 80 years, we have served as a national leader in social work education and research. Our commitment to social work education and practice can be seen in our B.S.W., M.S.W., Ph.D. and certificate programs. At three campuses, online, and at hundreds of field education sites across Greater Detroit, more than 1,000 of our students are learning the ethical, theoretical, and historical foundations of social work. However, our students do more than learn they apply what they learn to evidence-based techniques and interventions for individual, family, group and community practice. Our students also hone their research and advocacy skills to influence social welfare policy in nearly a dozen student organizations and our social justice committee.
Meanwhile, with assistance from our Center for Social Work Research, faculty are pursuing innovative research across a range of areas. These include exciting initiatives in aging, bullying and cyberbullying, children /families, general and behavioral health (including opioid addiction), interpersonal violence, jail diversion, trauma, suicide prevention, and policy and program development.  Our researchers are presenting and publishing their findings to national and international audiences, shaping a broad and interdisciplinary response to society's most pressing problems. Wayne State faculty are also training and motivating the next generation of social work researchers through the Social Work Student Research Community, which promotes student-faculty research collaborations on a range of issues.
Our community includes the globe and as such our faculty is engaged in the second phase of an exciting scholarly and research exchange with our faculty counterparts at ZHAW, the Zurich University of Applied Sciences, in Zurich, Switzerland. We are also exploring other global exchanges and program possibilities, including building on my own work with the University of New South Wales (Australia) this past year.
We are Warriors working toward a brighter future for everyone, everywhere, and we welcome your support. I appreciate your interest in our School and invite you to look around our website, learn about what we have to offer, and contact us with any questions or comments you may have.
Sincerely,
Sheryl Kubiak
Dean and Professor