Student Services/Advising
The School of Social Work sponsors a full range of advisement and student development services for prospective, incoming and current students at the undergraduate and graduate levels of study. All students have access to the B.S.W. and M.S.W. academic advisors with whom they can consult in order to address professional, enrollment, and academic interests. The staff members are graduate-degreed social workers who bring experience both in social work and higher education to their work within the school.
Please contact the Office of Admissions and Student Services (OASS) to speak with one of our professional advisors by calling 313-577-4409.  Office hours are 8:30 a.m. to 5 p.m. Monday - Friday.  Admitted students can schedule an appointment directly with their advisor using the links below.  
Geoffrey Jones, LLMSW, Academic Services Officer II
Email: bt3545@wayne.edu
Schedule an appointment with Mr. Jones
Providing academic advising to B.S.W. students at the main campus, University Center at Macomb, Schoolcraft Center and the online social work program.  Responsibilities include scheduling, plans of work and degree certification.  In addition, Mr. Jones provides oversight to student support services including the Student Success Program. Attend a BSW information meeting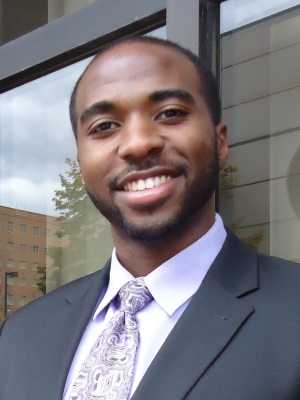 Lawrence Robinson Jr., LLMSW, Academic Advisor II
Email: dz2996@wayne.edu

Schedule an appointment with Mr. Robinson here

Providing academic advising to all M.S.W. students admitted with Pre-Candidate Master with Advanced Standing Status (Only students who hold a baccalaureate degree of Social Work from a CSWE accredited program are eligible to apply for this status). Responsibilities include scheduling, plans of work and degree certification. In addition, Mr. Robinson provides support to MSW students who the Innovation in Community Policy & Leadership (I-CPL) Concentration. Attend an MSW information session
Web-Based Advising Services
Please call or email us to schedule a web-based appointment via VSEE or Skype.  Please include your time available (evening and weekend time available) for the appointment and provide your VSEE or Skype e-mail address. We will email or call you back to confirm the appointment time.
What You Can Expect of Your Advisor
Information about the profession and career opportunities.
Traditional guidance that helps students understands academic program requirements and assists with registration.
Pre-admissions services that help qualified prospective students assess their academic strengths and needs and enroll in pre-degree courses.
Retention services that help students gain those academic skills or capabilities needed to achieve success in undergraduate or graduate education.
Advocacy services that help students troubleshoot matters that can disrupt academic success.
Linkage and brokerage services that help students identify appropriate resources available through the university and community.
Career advisement and job search opportunities that help students' transition into the profession as employed social workers.